We Care
Responsibly investing in our future.
The heart of our business is not the coffee we buy but the people behind it. Caring for Colombia's coffee farmers, its communities and the environment means, responsibly investing in our future. That is why sustainability is not a marketing initiative for us. It is our business model.
The strategy is simple. We join forces with our customers to intensify the impact and get the best output possible. Everybody wins in the supply chain: the farmers, our customers and us.
This is what we call sustainability.
With our found knowledge, a team of around 25 agronomists and our local network, we are the perfect match for developing sustainability projects in all Colombia.
The centerpiece of our sustainability projects are the individual trainings the framers receive. Our skilled agronomists teach them in agricultural practices and make them competitive. We help them to increase their productivity, improve quality, and give them access to the international market.
But there is a lot more to do. We are constantly looking for opportunities to keep our field staff busy and help our coffee farmers to fully use their potential.
Our Sustainability Approach Its Integrated by 4 Key Pillars
Introducing NKG Verified
Traceable coffees and sustainability compliance, delivered.
What is NKG Verified?
NKG Verified offers customers a cost-effective way to comply with key sustainability criteria. It also provides visibility into identified supply chains and their performance on key economic, social and environmental indicators — all verified by a third party.
With every shipment of NKG Verified coffees, customers receive an easy-to-read sustainability report detailing each criterion and how it scored, as well as the coffee's overall sustainability performance score.
NKG Verified aligns with and contributes to United Nations' Sustainable Development Goals (SDGs) that support economic growth, address social issues and enhance environmental protection.
Value to our customers
Cost-effective approach to compliance with key sustainability criteria.

Easy integration into sustainable buying plans, plus the option to customize requirements. 

Coffees are traceable to supply chains, with Chain of Custody proof and verified sustainability performance. 

Assurances through internal NKG audits and external, third-party audits.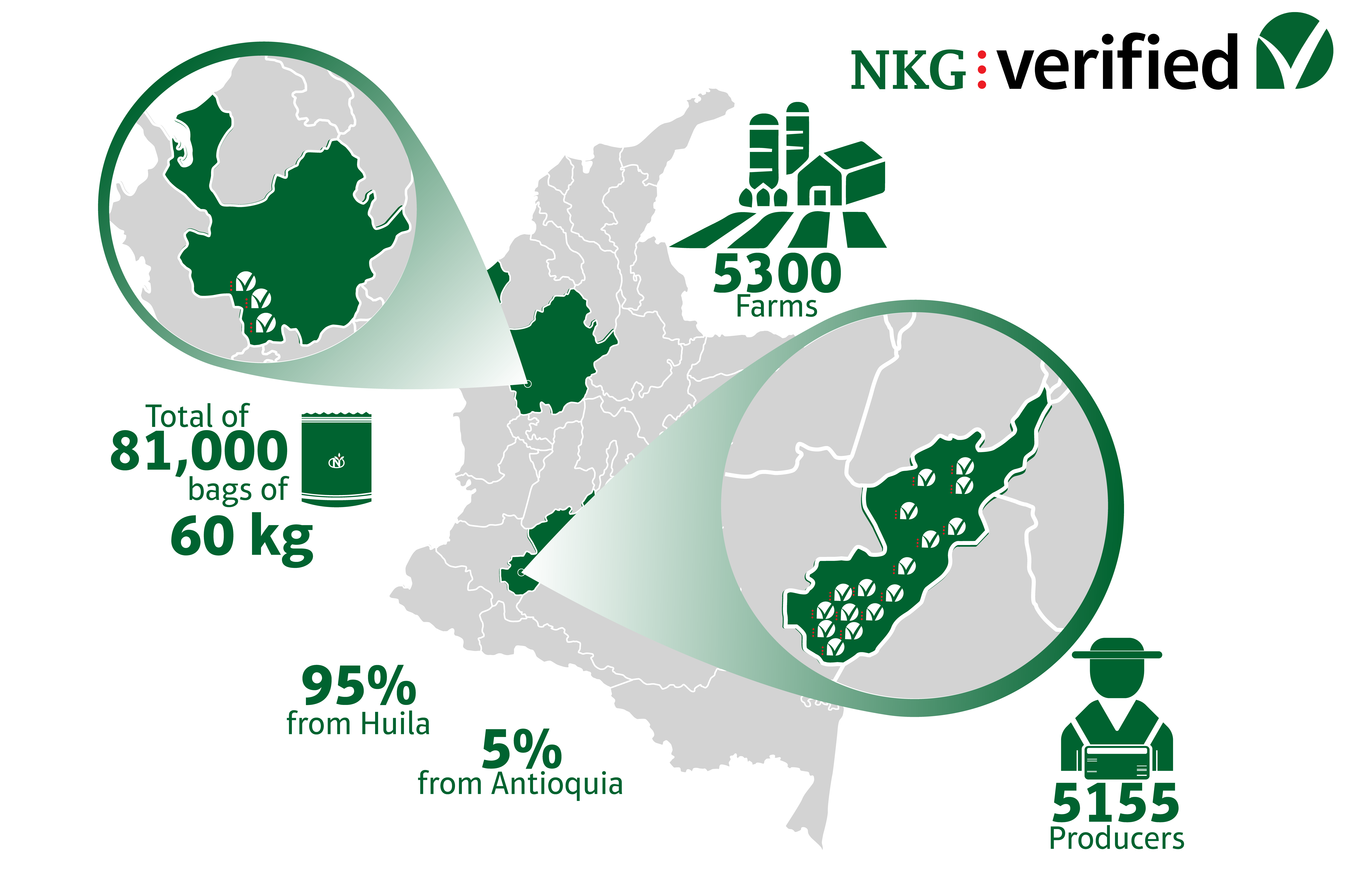 We offer all common certifications